Archive for the 'Uncategorized' Category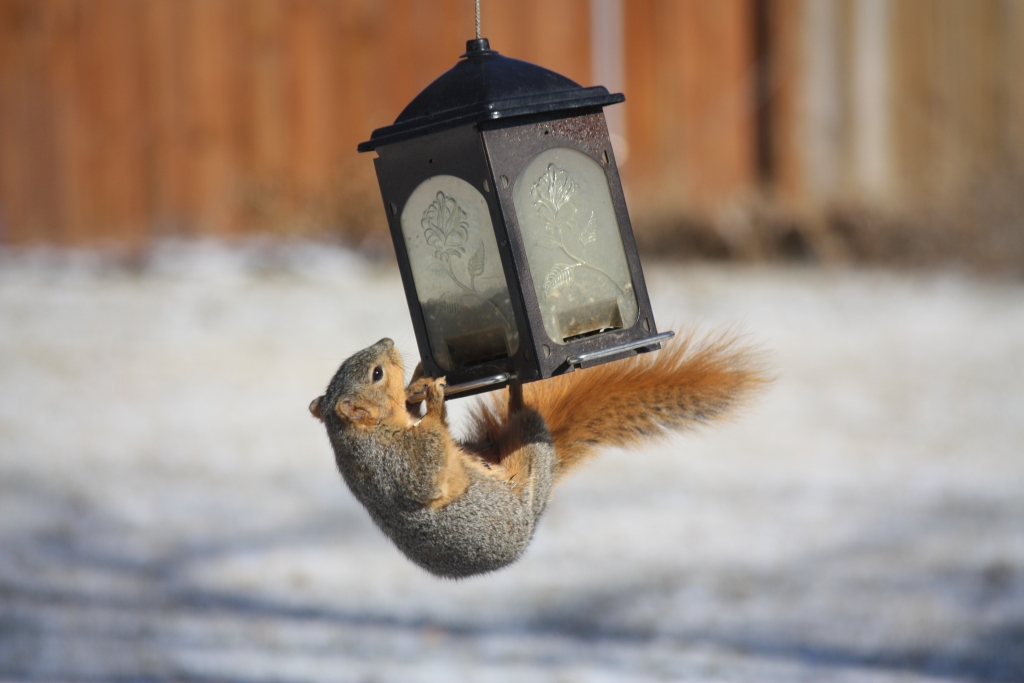 We use to have two fat cats as pets, now we have a fat squirrel who comes by everyday for the bird feeder.  Does he/she constitute as a pet?   We feed him/her everyday… …. ?…?
Update (2/28/2009) — I'll call him Fat Dale, and by the way he just broke the cord holding our bird feeder.